NEW & RENEWABLE ENERGY DEVICES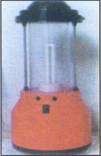 SOLAR LANTERN
Solar Photovoltaic Lantern is an instrument to produce light which consists of one CFL...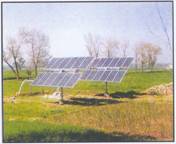 SOLAR PUMP
The Solar Water Pumping System provides water supply for irrigation, water circulation...

SOLAR COOKER
This is a box type Solar Cooker with outer fibre glass body. It is a simple device...
SOLAR STREET LIGHT
The Street Light works on SPV Electricity, generated directly from sun light through...
IMPROVED CHULLAH
Improved Chullah (wood burning stove). It is simple in design and needs the minimum...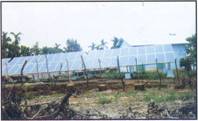 SOLAR POWER PLANT
Solar Power Plant is the direct conversion of sun light to electricity. It is an attractive...

SOLAR HOME LIGHTING SYSTEM
Solar Home Lighting Systems are manufactured in two configurations (i) Two light...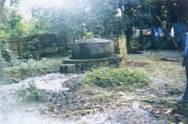 BIOGAS PLANT
This is a prototype biogas plant which can produce 0.5 cubic meter Biogas per day...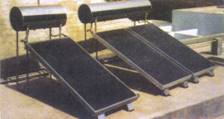 SOLAR WATER HEATING SYSTEM
This is a domestic Solar Water Heating System of 100 LPD capacity capable of supplying...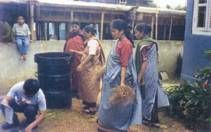 BRIQUETTING EQUIPMENT
Briquettes produced from bio-mass are fairly good substitute for coal...